Our HAWE products are mainly used for mobile hydraulic system, industrial hydraulic system, machine tools. We can provide promote offer service for HAWE products. We can provide HAWE pumps, Valves with good price and delivery conditions.
If you are looking for a HAWE distributor in China, OstBridge will be your right choice!
HAWE Radial Piston Pump Type R - OstBridge Inventory
The radial piston pump types R and RG can consequently be used both as an external motor pump not installed in an oil tank or as an integrated version installed inside a hydraulic power pack's tank (see D 6010 H).
The radial piston pump type R consists of valve-controlled pump elements arranged in star form around an eccentric. For large flow rates, up to 42 pump elements can be set up in 6 stars stacked one above the other. The pump elements' output volume is merged to feed one or more pressure outlets.
Features:
Very high efficiency
Run with low-viscosity media
Fine delivery flow rate gradation
Long service life
Operation not dependent on direction of rotation
HAWE Radial Piston Pump application fields:
Lubrication systems
Hydraulic tools
Industrial hydraulics
Testing machinery
From the chart below, we can see all the parts of the R piston pump: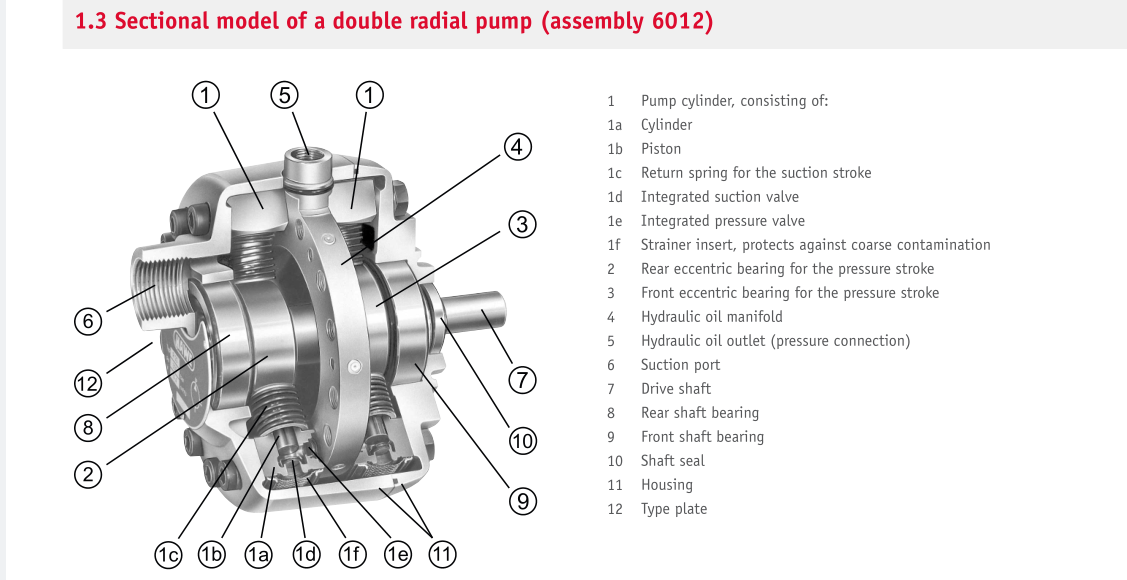 Technical Data: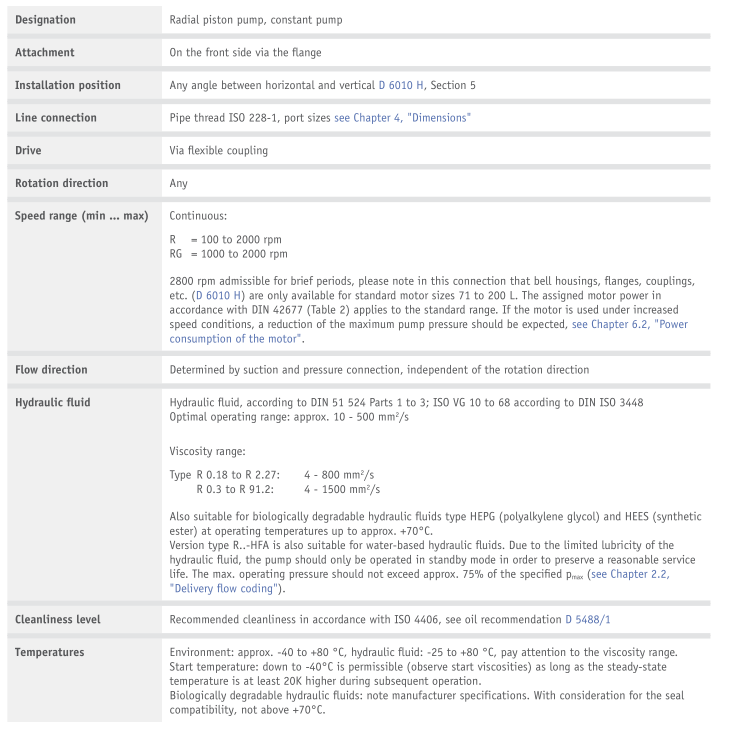 Ordering Example:

For HAWE Radial Piston Pump Type R details and products list, please see attached PDF files.
The Radial Piston Pump item ID, shich we usually keep as inventory:
R9.8-9.8-9.8-9.8A
R8.3-8.3-8.3-8.3A
R3.3-1.7-1.7-1.7-1.7A
R2.5A
R3.7
R11,8
R5.6A
R1.0
R4.3A
R9.8A
Seals kit for R pumps