HEIDENHAIN absolute sealed linear encoders have series LC 100, LC 400, LC 200 and incremental linear encoders have series LB 382, LF 185, LS 100, LS 400, LS 600.
We can provide HEIDENHAIN LC 415 Linear Encoder from our warehouse in China and we can provide our customers professional service of all the HEIDENHAIN linear encoders.
LC 415 – LC 400 Series Absolute linear encoders with slimline scale housing
- Compact design for limited installation space
- Particularly easy installation with mounting rail
- Available with functional safety
- Interfaces: EnDat, Fanuc, Mitsubishi, Panasonic, and DRIVE-CLiQ
Technical Data: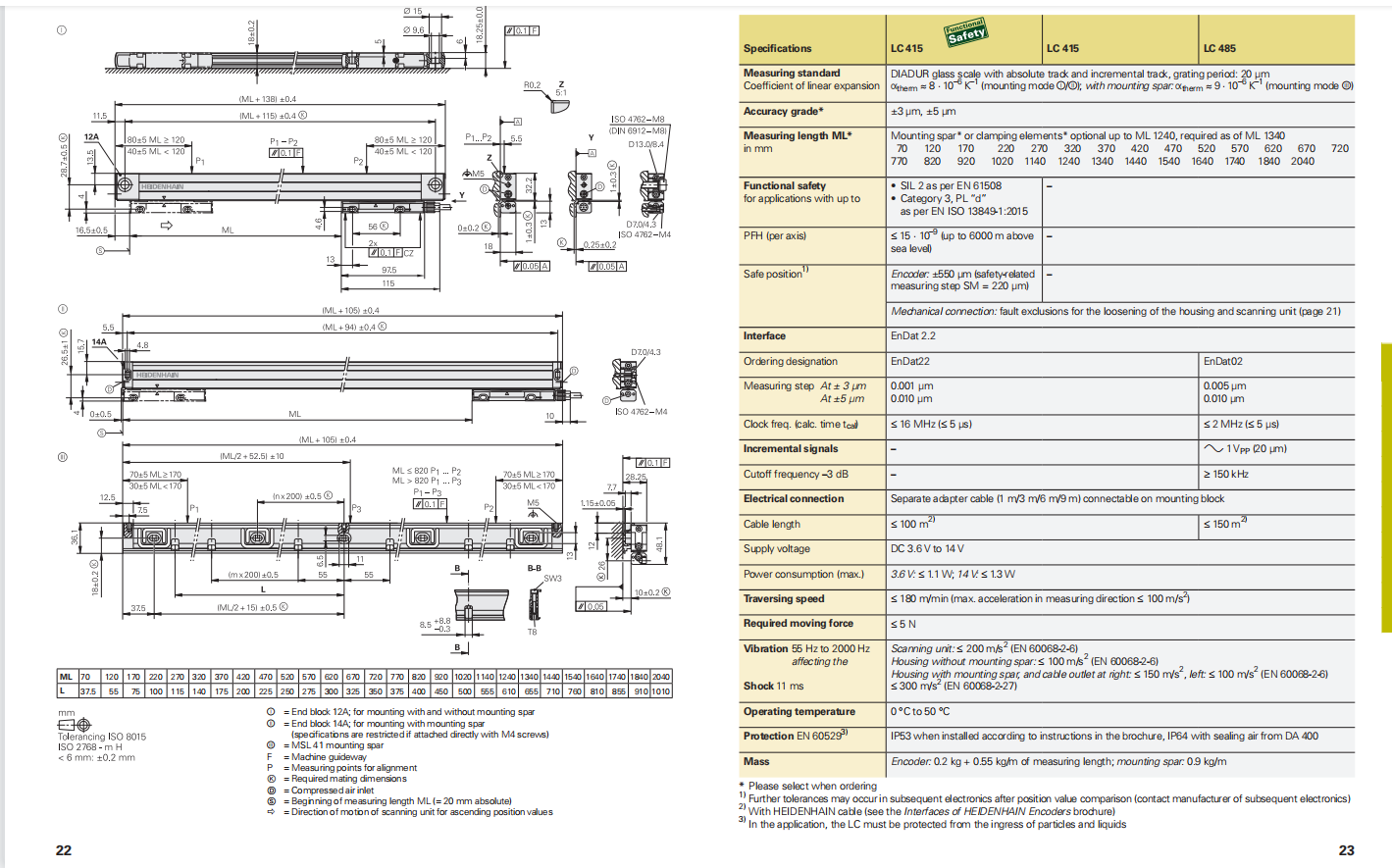 Heidenhain LC 400 Series has compact design with high accuracy and a rugged design with a small footprint. LC 400 encoders have wide scanning field. The main application is for CNC machines, Numerically Controlled Machine Tools.
For more details pls see attached PDF data sheet.