OstBridge High Precision Optical Transmission Probe
This probe system is suitable for all types of CNC machining equipment. Its characteristics can be widely used in machine tool automation, coordinate measurement, comparison measurement, position feedback, mold CAD/CAM, large-scale range mapping, military impeller blade processing and other fields.
On-machine measurement products can realize automatic tool setting, workpiece alignment, sequence measurement, and workpiece measurement on CNC milling machines, machining centers, CNC lathes, and turning and milling centers. A simple and quick measurement of the positional performance of the machine tool improves production efficiency.
On-machine measurement system solutions can save 90% of the auxiliary time and improve NC process control.
Our CNC Optical Transmission Probe integrates domestic advanced technology in China and can replace European-made Probe to offer our clients a more competitive solution.
Advantages
Smaller design and wider application range
Excellent anti-electro interference, more probes can be installed in the same area
Super power-saving design, two LS14250 can continuously measure more than 800,000 times, making the first breakthrough in the industry
Probe modular design, low maintenance costs
Main features
A robust and stable design protects the buffer mechanism of the machine spindle
With CR360, the circumferential lobe is greatly improved
The system can be controlled by the machine's simple PLC commands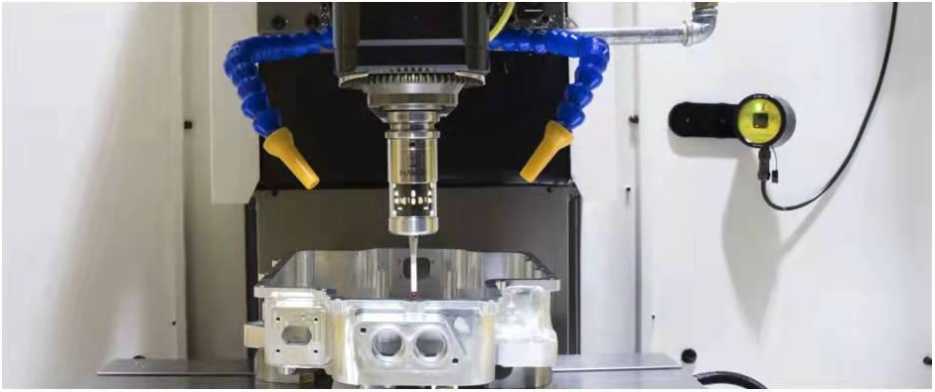 In-machine measurement expert
AMP40.2 Optical communication probe
Basic parameters
Stylus triggering direction: 士X,土Y,+Z
Needle trigger protection stroke: XY±15°, Z+5mm
Stylus anisotropy force (factory setting): XY=1.0N, Z=6.0N
Random unidirectional trigger repeat (2a) Accuracy: <1pm
Optical signal transmission range: <5M
Working days for a new battery (5% usage per shift): 180 days
Protection level: IP68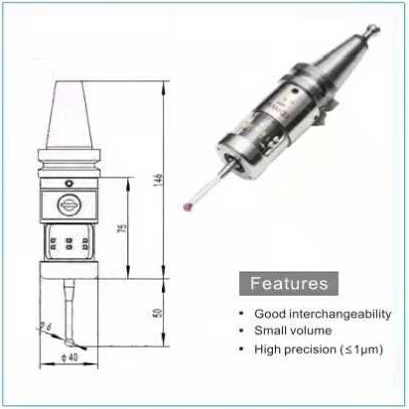 If you are looking for a CNC transmission Probe with high precision and High performance, OstBridge must be your trusted and professional parter.