Moog G631-3006B is for a motion control valve with the highest performance.
The G631 series flow control servo valves are throttle valves for 3 and preferably 4-way applications.
Features:
With high performance,
With 2 stage design that covers the range of rated flows from 5-75l/min (1.3 to 20gpm) at 350 bar valve drop per spool land.
With simple design
With long ligh operation
Suitable for elecrohydraulic position
With high dynamic response requirements for speed, pressure, or force
It is also used for blowing machine systems.
We can provide this type as stock from our warehouse at a special price.
- With high performance
- With Stability and accuracy
Benifits:
Fast cycle times and greater accuracy
Redundancy for high relibility
Most valves are set up to return to failsafe position when the command signal is interrupted or eliminated
Enables preventive maintenance in the field, saving precious machine downtime and service costs
Electro-hydraulic servo valve cut-away: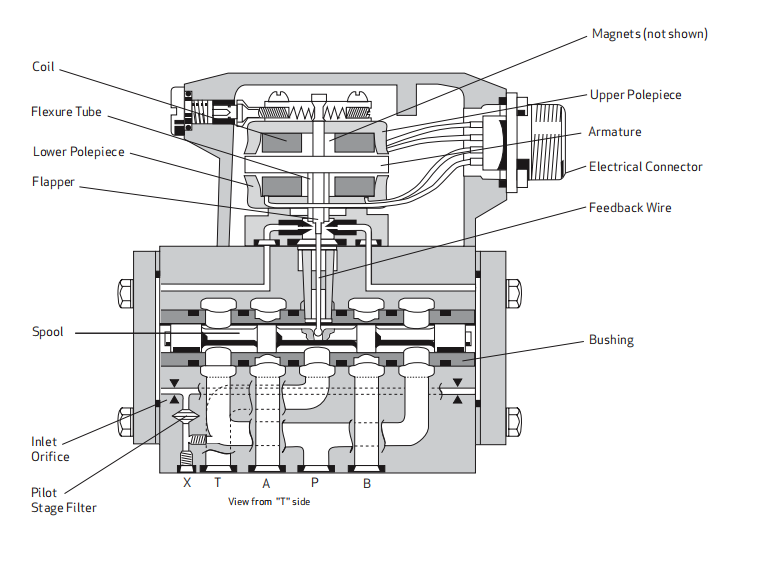 General Technical Data:
| | |
| --- | --- |
| Valve design | 2-stage, with spool and busing and dry to torque motor |
| Pilot stage | Nozzle Flapper |
| Mouting pattern | ISO 4401-05-05-0-94 |
| Installation Position | Any orientation, fixed or moveable |
| Weight | 2.2kg |
| Storage temperature range | -40 to+ 60℃ (-40-+140℉) |
| Ambient temperature range | -40 to +135℃ (-40-+275℉) |
| Vibration resistance | 30g, 3axis, 10Hz to 2 kHz |
| Shock resistance | 30g, 3axis |
| Seal Material | Fluoracarbon(FKM) 85 Shore A/ Others upon request |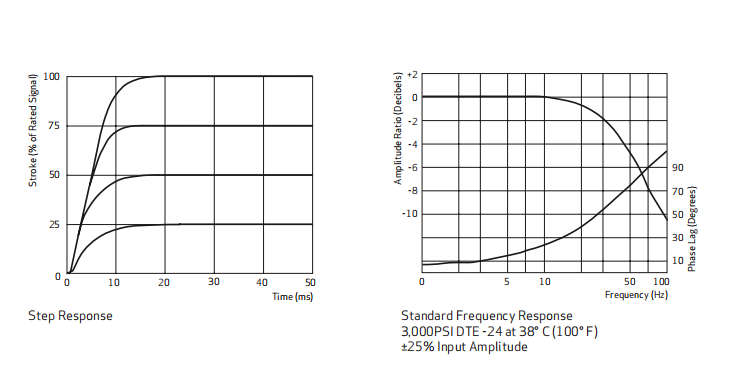 We usually have the following items as stocks from the Warehouse:
| | |
| --- | --- |
| G631 Series | G631-3006B |
|   | G631-3005B |