OstBridge team has been focusing on the development and production of high-quality control products in the hydraulic field and is committed to providing users with hydraulic high-performance control products and a complete set of solutions.
We aim to full fill our products line including pollution-resistant digital servo valve, high-response valve, high-performance proportional valve, high-response valve with cover plate, parameter adaptive and debugging-free hydraulic valve control, and pump control system servo motion controller and other hydraulic servo controls High performance product.
Our company always takes "solving hydraulic servo control problems for users" as its goal, and provides users with hydraulic servo products and professional services with high performance, high precision, easy debugging, and low failure.
We plan to launch our high-performance servo valve this May, which can support our clients to expand their options.
Our own developed servo valves can replace parts of Rexroth and Atos Valves. We first introduce you to the servo valve coss reference table: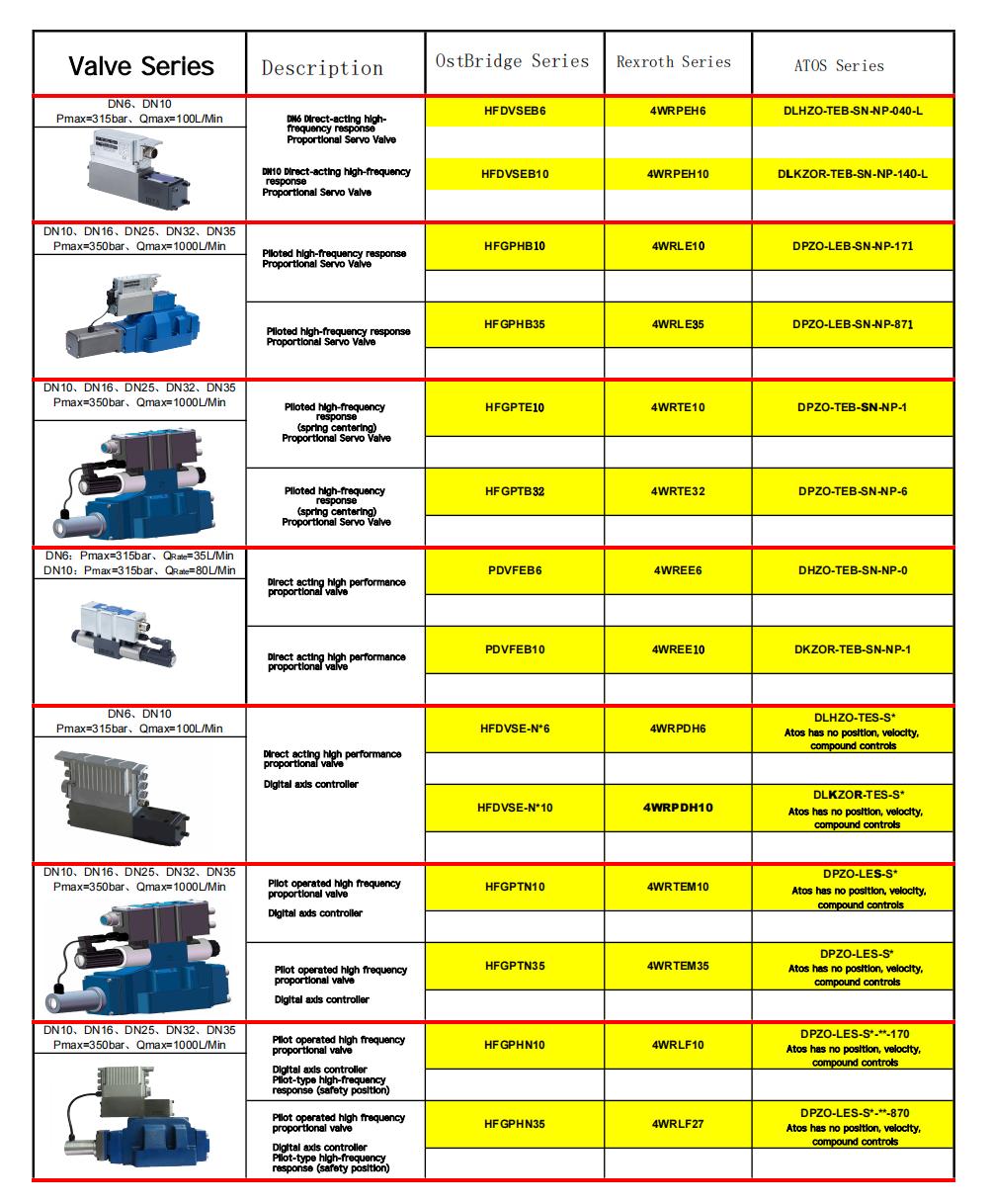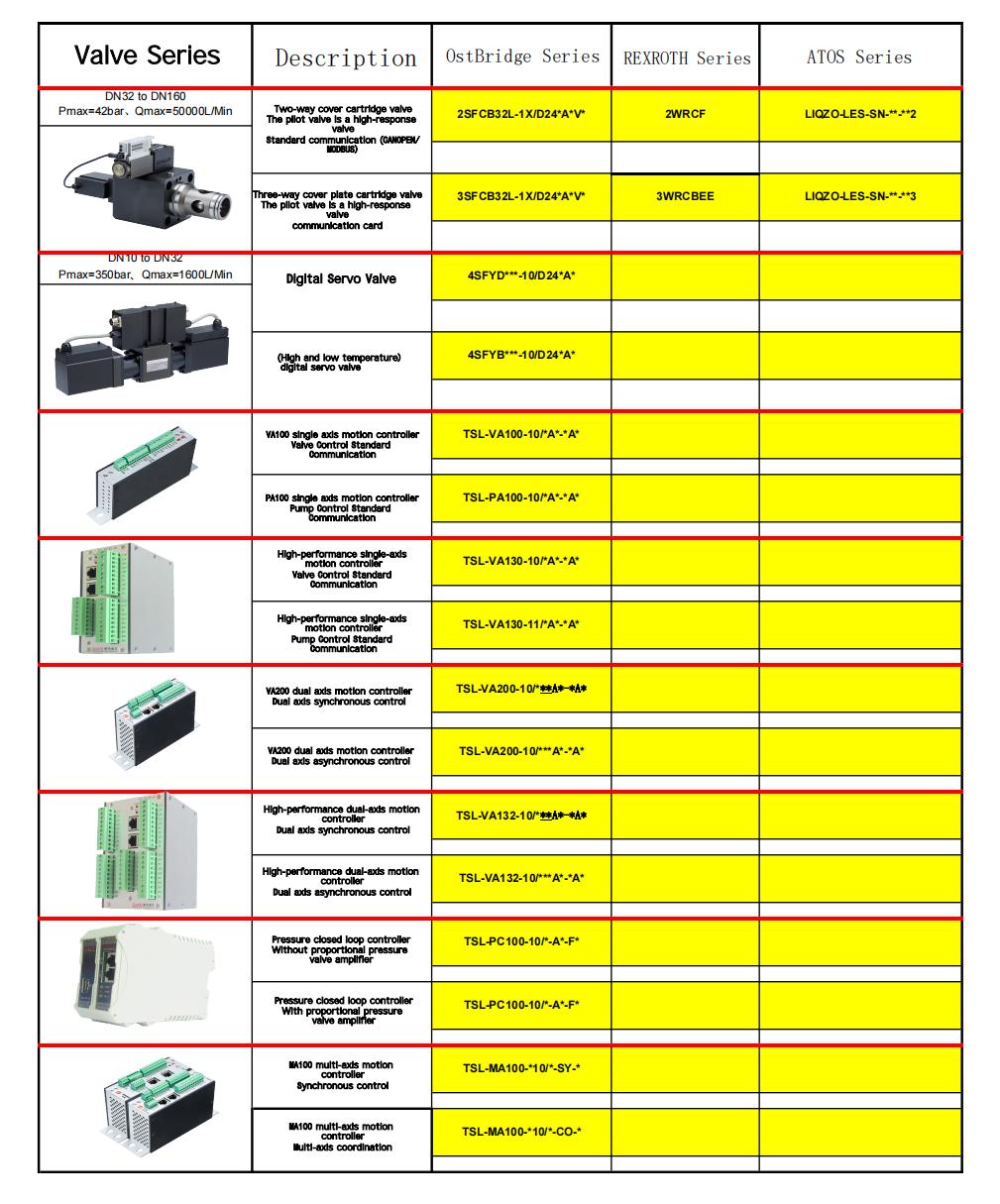 OstBridge
is based on the market in China and Europe to provide our clients original
BOSCH REXROTH, EATON VICKERS, PARKER, ATOS,MOOG hydraulics pumps, hydraulic proportional valves, mobile hydraulic motors, linear motion technology
, gear technology, assembly technology products with short time operation. If you are looking for original hydraulic components with fast delivery, OstBridge team must be your first choice to bring you the right solution.