Hydraulic transmission and pneumatic transmission are called fluid transmission, which is an emerging technology based on the principle of hydrostatic transmission proposed by Pascal in the 17th century. In 1795, Joseph Braman (1749-1814) in London used water as the working medium, it was applied to industry in the form of a hydraulic press, and the world's first hydraulic press was born. In 1905, the working medium of water was changed to oil, which was further improved.
After the First World War (1914-1918), the hydraulic transmission was widely used, especially after 1920, the development was more rapid. Hydraulic components began to enter the formal industrial production stage in about 20 years in the late 19th century and early 20th century. In 1925, F. Vikers invented the pressure-balanced vane pump, which laid the foundation for the gradual establishment of the modern hydraulic component industry or hydraulic transmission. The theoretical and practical research on energy wave transfer by GoConstantimsco in the early 20th century; his contribution to hydraulic transmission (hydraulic coupling, hydraulic torque converter, etc.) in 1910 made this Two areas have been developed.
During World War II (1941-1945), 30% of American machine tools used hydraulic transmission. It should be pointed out that the development of hydraulic transmission in Japan is nearly 20 years later than that in Europe and the United States. Around 1955, Japan rapidly developed hydraulic transmission, and in 1956 the "Hydraulic Industry Association" was established. In the past 20 to 30 years, Japan's hydraulic transmission has developed rapidly and has taken the lead in the world.
Hydraulic transmission has many outstanding advantages, so it is widely used, such as plastic processing machinery, pressure machinery, machine tools, etc. for general industry; construction machinery, construction machinery, agricultural machinery, automobiles, etc. in mobile machinery; Metallurgical machinery, lifting devices, roll adjustment devices, etc.; flood gates and dam devices for civil and hydraulic engineering, river bed lifting devices, bridge control mechanisms, etc.; power plant turbine speed control devices, nuclear power plants, etc.; deck hoisting machinery for ships (winches), bow doors, bulkhead valves, stern thrusters, etc.; giant antenna control devices for special technologies, measuring buoys, lifting and rotating stages, etc.; artillery control devices for military industry, ship anti-rolling devices, aircraft simulation, The retractable device and rudder control device of aircraft landing gear, etc.
Different hydraulic companies grew rapidly during that time.
Bosch Rexroth, Germany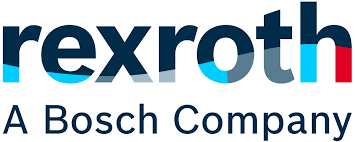 As early as 1978, Bosch Rexroth started its business in China and has now established five companies. With first-class products and rich application experience, Bosch Rexroth provides Chinese customers with modern, efficient, flexible, and complete solutions. China has become Bosch Rexroth's third-largest organization in the world in 2005, after Germany and the United States.
Bosch Rexroth is the world's leading drive and control specialist. Rexroth provides individual solutions for drive, control, and movement to customers in the fields of industrial and factory automation, mobile machinery, and renewable energy. At present, as the common choice of more than 500,000 customers around the world, Rexroth is continuously providing customers with high-quality electronic control, hydraulic, pneumatic, and mechatronic components and systems. In more than 80 countries around the world, Rexroth has become a reliable partner for local customers, helping them to produce safer and more efficient machinery and equipment, thus contributing to the rational use of natural resources.
(Bosch Rexroth) was formed by the merger of the former Bosch Automation Technology Department and the former Rexroth Company in 2001, and is wholly owned by the Bosch Group. Bosch Rexroth is a world-renowned transmission and control company with a world-leading position in industrial hydraulics, electronic actuation and control, linear transmission and assembly technology, pneumatic and hydraulic transmission services and mobile hydraulics. The company's registered headquarters is located in Stuttgart, Germany, while the operating headquarters and the head office of the Board of Directors are located in Lohr, Germany. In 2008, Rexroth had approximately 35,300 employees worldwide and total sales revenue of approximately 5.9 billion euros. At present, Bosch Rexroth's institutions in China include Bosch Rexroth (China) Co., Ltd., Bosch Rexroth (Changzhou) Co., Ltd., Shanghai Bosch Rexroth Hydraulics and Automation Co., Ltd. and Bosch Rexroth (Beijing) Hydraulic Co., Ltd.
American Parker

Parker Hannifin, a global supplier of fluid control products, consists of eight global groups. They are Motion and Control Group, Filtration Group, Environmental and Industrial Control, Aerospace Group, Fluid Connections Group With the sealing group, the CIC (Climate & Industrial Controls) department has four factories producing solenoid valves and other products: Honeywell Lucifer (Switzerland), Skinner, GoldRing,
SCEM (Italy), another factory producing high-quality pneumatic diaphragm valves - Sinclair
Collins. Parker Hannifin's solenoid valves and pneumatic diaphragm valves are widely used in many fields such as petrochemical, rubber, automobile, train, electric power, hydropneumatic, food machinery, robot, control valve, etc.
Parker Hannifin is a multinational company headquartered in Ohio, USA. Founded in 1918, it has become the world's largest professional manufacturer and seller of various refrigeration and air conditioning components, hydraulic, pneumatic and fluid control products and components. A global company of devices. The company's stock is also the benchmark stock of the US Standard & Poor's. The company has more than 1,000 production lines, providing eight categories of high-quality products, which are widely used in various industries: refrigeration and air conditioning, light industry, heavy machinery, petrochemical, power plants, automobiles and aerospace markets. Parker Hannifin Corporation has a total of more than 50,000 employees worldwide, more than 300 manufacturing plants and 36 management and sales companies. In 2001, the company's global sales reached $8.5 billion. Parker Hannifin has entered the Chinese market not long ago, but due to its cost-effective products and high-quality pre-sales and after-sales services, it has achieved good sales performance. Good applications have been made in various industries.
Parker's valve products include hydraulic, pneumatic, instrumentation, refrigeration, and aerospace valves in a variety of styles and configurations. Parker valve brand names include Apitech, Colorflow, Commercial, Denison, Gresen, IQAN, Manatrol, Manapak, Schrader
Bellows, Republic, Sinclair
Collins, Skinner, SPORLAN and Sterling. Parker's various valve models can be operated manually, motorized automatically, or electromagnetically, and can be installed in a base, coaxial, or manifold configuration.
Italian Atos (ATOS)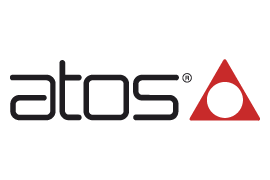 ATOS is the world's leading manufacturer of electro-hydraulic components, headquartered in Sesto Calende, Italy, near the Alps. ATOS products mainly include pumps, valves and systems, cylinder servo cylinders, superimposed valve valve plates, and conventional valves. All ATOS products have passed the quality inspection and have professional technicians plus quality assurance.
Italian ATOS solenoid valve, ATOS proportional valve, ATOS vane pump, ATOS plunger pump, ATOS conventional valve, ATOS stack valve, ATOS cartridge valve. Italian ATOS is the world's leading manufacturer of electro-hydraulic components, with advanced technology to improve the performance of modern machines through integrated hydraulic components with electronics. The ideal combination of hydraulics and electronics, ATOS components give your machine the fast, smooth and precise control you need. Mainly used in steel, metallurgy, electric power, injection molding machine, air conditioning production, and automobile manufacturing. Its products are: ATOS (Atos) vane pump, ATOS plunger pump (including ATOS proportional plunger pump), ATOS hydraulic cylinder, ATOS Servo hydraulic cylinder, ATOS solenoid valve, ATOS conventional valve, ATOS stack valve, ATOS cartridge valve, ATOS proportional valve, ATOS electronic device and ATOS hydraulic system, etc.
VICKERS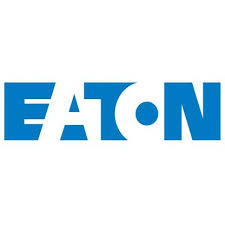 Vickers is a world-renowned hydraulic brand under the Eaton Group's Fluid Power Division. Its main products include hydraulic pumps, motors, cylinders, and hydraulic valves. Eaton's fluid power products are used in a wide variety of applications including earthmoving machinery, agriculture, construction, aviation, mining, forestry, utilities and material handling. Eaton is the world's leading manufacturer of diversified industrial products, with a reputation for technologically advanced and reliable quality in industrial sectors around the world. 55,000 employees in more than 125 countries on 6 continents. Annual sales were $9.8 billion. Products involve automobiles, trucks, heavy equipment, civil aviation, defense and military, residential, telecommunications and data transmission, industrial equipment and public facilities, commercial institutions and government agencies, as well as sports and entertainment.
Today's Vickers fluid power is more powerful than ever. After being merged by Eaton in 1999, Eaton and Vickers have world-class product brands: Eaton, vickers, char-lynn, aeroquip and hydroline, etc., including all hydraulic product lines, which can provide power sources and control components for the majority of users , actuators, connections, pollution control and a complete hydraulic system.
EATON VICKERS is a world-renowned hydraulic brand under the Eaton Group's Fluid Power Division. Its main products include hydraulic pumps, motors, hydrostatic transmission products, valves, steering gears, cylinders, power units, accessories, filters, etc. VICKERS is a world-renowned hydraulic brand under the Eaton Group's Fluid Power Division. Its main products include hydraulic pumps, motors, cylinders, and hydraulic valves. (VICKERS plunger pump, VICKERS vane pump, VICKERS solenoid valve, VICKERS oil pump, VICKERS variable pump, VICKERS hydraulic motor, VICKERS directional valve, VICKERS pressure valve, VICKERS flow valve, VICKERS proportional valve, VICKERS quantitative pump, VICKERS motor, etc. Vane Pumps include V series, V(Q) series, and plunger pumps include: PFB series, PVB series, PV/PF series, TPV series, PVH series, PVH series, PVQ series, etc.)
Now Eaton belongs to Danfoss.
Japanese Yuken

Yuken was established in 1956. As the largest hydraulic manufacturer in Japan, its products are exported to all over the world. Its products include hydraulic pumps, hydraulic valves, hydraulic motors, electro-hydraulic proportional control valves, pressure valves, flow valves, directional valves, proportional valves, stacking valves, cartridge valves, hydraulic accessories and hydraulic circuit design, etc. The company's products are widely used in packaging machinery, injection molding machinery, rubber machinery, hydraulic machinery, die-casting machinery, plastic machinery, construction machinery, machine tool machinery, forging machinery and walking machinery.
The main products are the YUKEN plunger pump, YUKEN vane pump, YUKEN solenoid valve, YUKEN variable plunger pump, YUKEN quantitative vane pump, YUKEN cylinder, YUKEN oil pump, YUKEN hydraulic pump, YUKEN directional valve, YUKEN flow valve, YUKEN pressure valve, YUKEN Hydraulic motor, YUKEN proportional valve.
Sauer Danfoss, USA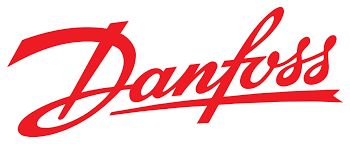 SAUER-DANFOSS is a world-renowned manufacturer of hydrostatic products. It has invested in and established a wholly-owned and joint venture company in Shanghai. It is currently the largest domestic investment company in China, with the latest product technology and specializing in hydraulic plungers. One of the producers of pumps and motors, as well as other Sauer-Danfoss products. The company is located in the famous Jinqiao Export Processing Zone, Pudong New Area, with nearly 10,000 meters of production workshops, and has various advanced imported and domestic CNC machining centers, cutting machine tools, and special equipment. The company adopts world-class manufacturing technology,
Management methods and sophisticated equipment, production technology advanced high-quality hydrostatic products, and provide perfect after-sales service. Its products are not only accepted by more and more Chinese construction machinery manufacturers but also exported to the Asia-Pacific region and sold back to SAUER-DANFOSS companies in North America and Europe.
Sauer Danfoss Daikin is a comprehensive provider of walking system solutions. Sauer-Danfoss-Daikin has become one of the world's largest suppliers of walking power and control systems because of its excellent employees, well-equipped factories, and a strong global sales and service network. We not only provide components to the global market, but also provide complete integrated systems, products include hydrostatic transmission systems, open circuit products, cycloid motors, hydraulic valves, hydrostatic steering systems, DC and AC motor motors, and travel electronic control systems.
Sauer Danfoss Daikin's products are widely used in mobile equipment, including agricultural machinery, construction machinery, material handling machinery, road construction machinery, lawn care machinery, as well as forestry machinery, and highway maintenance machinery.
Sauer Danfoss' hydrostatic products are compact in structure, high in integration, stable in performance, and have a complete range of closed hydraulic transmission systems. The performance of Danfoss' cycloid motors is very stable, and the product series is very complete, with nearly 1,000 types. Different types of motors are available for you to choose, from to provide the most support for your choice, and you can also customize a motor that meets your requirements; Sauer Danfoss' proportional control valve adopts a negative feedback design scheme to accurately control the flow.
NACHI Japan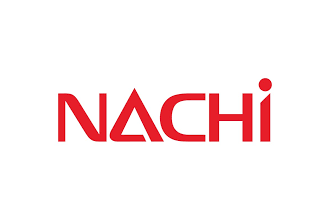 NACHI is an all-around comprehensive manufacturing company from raw materials to machine tools. Based on the various technologies accumulated in the four major businesses of cutting tools, machining in the machine tool field, unmanned automated robots, bearings, hydraulic parts and other functional parts, raw materials, heat treatment, coating and other materials, give full play to their comprehensive Advantages have made their own contributions to the development of the manufacturing industry. By continuously enriching the product series with high precision, strong function and excellent reliability, we strive to build a world-class NACHI brand.
Germany Hawe Hydraulics (HAWE)

German HAWE company is one of the famous companies in the world for the development, manufacture and sales of pure hydraulic products. It has the most advanced processing and testing equipment in the same industry in Europe and has passed ISO9001 quality certification. At present, HAWE has 4 production plants in Germany, 6 overseas 100% holding companies, and more than 30 global sales and service outlets. Main products: variable axial piston pump; radial piston pump, manual pump; directional valve (stop type, slide valve type); pressure valve; flow valve. Product features: high pressure (700bar), small size, long life, no leakage, can be integrated, good reliability, compact structure, steel valve and other characteristics.
Hägglunds, Sweden
The HÄGGLUNDS Gold CBP motor series is a truly powerful motor series. It has all the significant advantages of the direct drive hydraulic motor for which Hägglunds has been known for over 40 years. He's small, lightweight, and very powerful. In fact, in terms of power-to-weight ratio, it is the most powerful motor produced by Hägglunds, which can work continuously at high power. It can be flange mounted or mounted with a torque arm, and all motors have splines or through holes, due to the faster running speed and higher efficiency of the CBP motor series, he provides drive solutions for new applications and new opportunities.
HÄGGLUNDS will provide a complete range of hydraulic drive systems, hydraulic motors, and customer support services related to systems and motors provided by HAGGLUNDS and other hydraulic equipment suppliers worldwide. Hägglunds hydraulic drive system includes a hydraulic motor, power station and control system. horse
Da, PEC power station, SPIDER control system.
The products are mainly used in industrial, marine and mobile machinery applications. In these fields, HAGGLUNDS has strong competitiveness and can improve productivity and maximize economic benefits for users. Sweden Hägglunds is a world-renowned manufacturer of low-speed and high-torque hydraulic drive systems. The hydraulic drive systems produced have been widely used in ships, ports, steel, mining, electricity, chemicals, paper, sugar, rubber and waste recycling. and other industries. The hydraulic drive system produced by Hägglunds has the following obvious advantages over traditional mechanical methods: step-less speed regulation, fast and frequent start and stop, small impact on the power grid; large starting torque, strong starting ability, and strong anti-overload ability; Reliable equipment quality, long service life, low failure rate, small maintenance, low maintenance cost; easy installation, simple operation; energy saving and environmental protection.
How HÄGGLUNDS is belong to BOSCH REXROTH.