Rexroth Variable Vane Pump PV7
OstBridge is your great partner of Rexroth Variable Vane Pump PV7. We can choose the right vane pump for you according your specific technical needs. We have large stocks in warehouse China and can provide original and new Rexroth vane pump with fast delivery and competitive price conditions.
Variable Vane Pump
- Sizes 10 to 25
- Maximum pressure 100 bar
- Displacement volume 10 to 25 cm3
Features
- Very short control times
- Low noise
- Mounting and connection dimensions to VDMA 24560/1 and ISO 3019-2
- Good efficiency
- Long service life
- Variable displacement volumes
The adjustable displacement of Rexroth's PV7 vane pump helps to achieve low pulsating flow and can achieve very high repeatability and low pressure peaks in the downward control process, all thanks to its special design. Noise optimization is achieved by adjusting the height adjustment screw, thereby reducing working noise. The hydrodynamic lubricated sliding bearings ensure a long service life. The axial compensation of the drainer can achieve good volumetric efficiency.
Technical Data: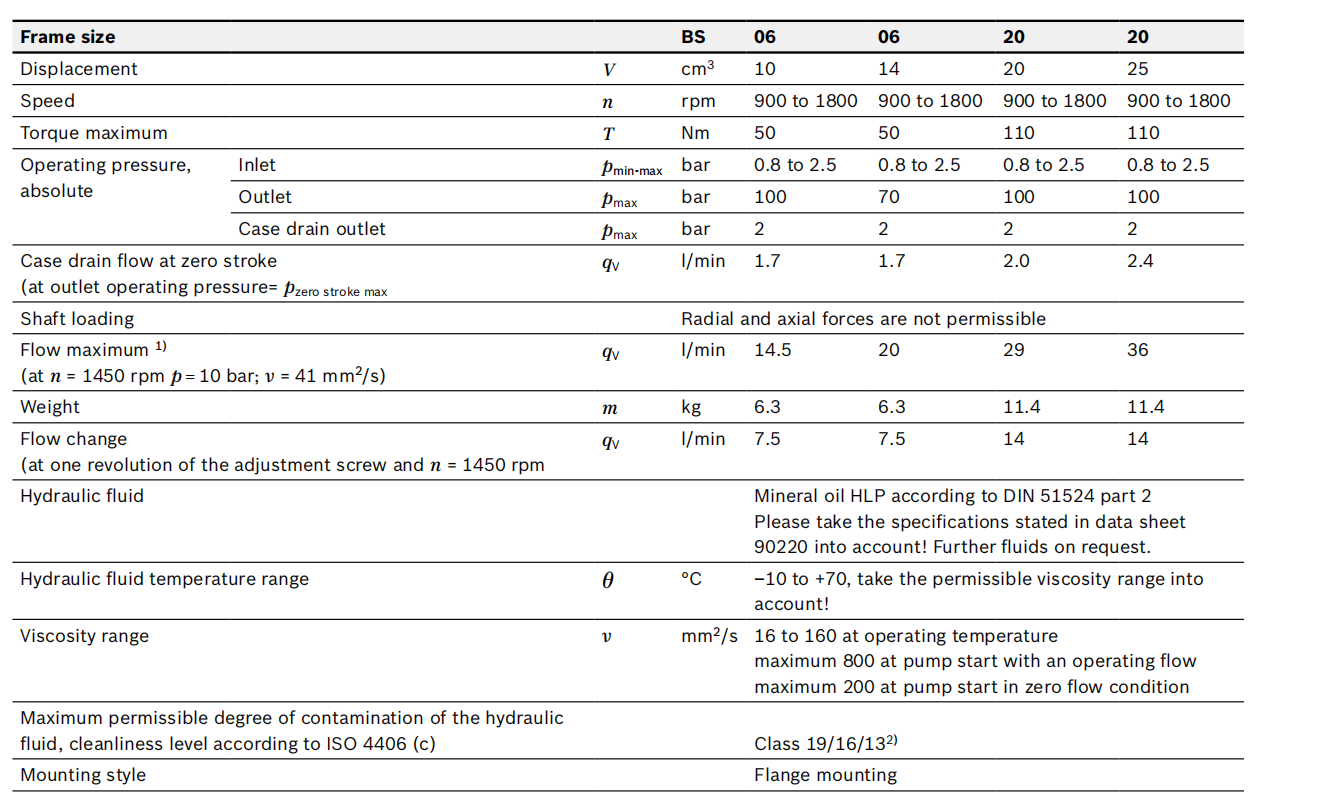 The hydraulic vane pump is applicable to hydraulic systems of machine tools, injection molding machines, hydraulic presses, cranes, construction machinery, airplanes, ships, die-casting machines, and metallurgical machinery and equipment.